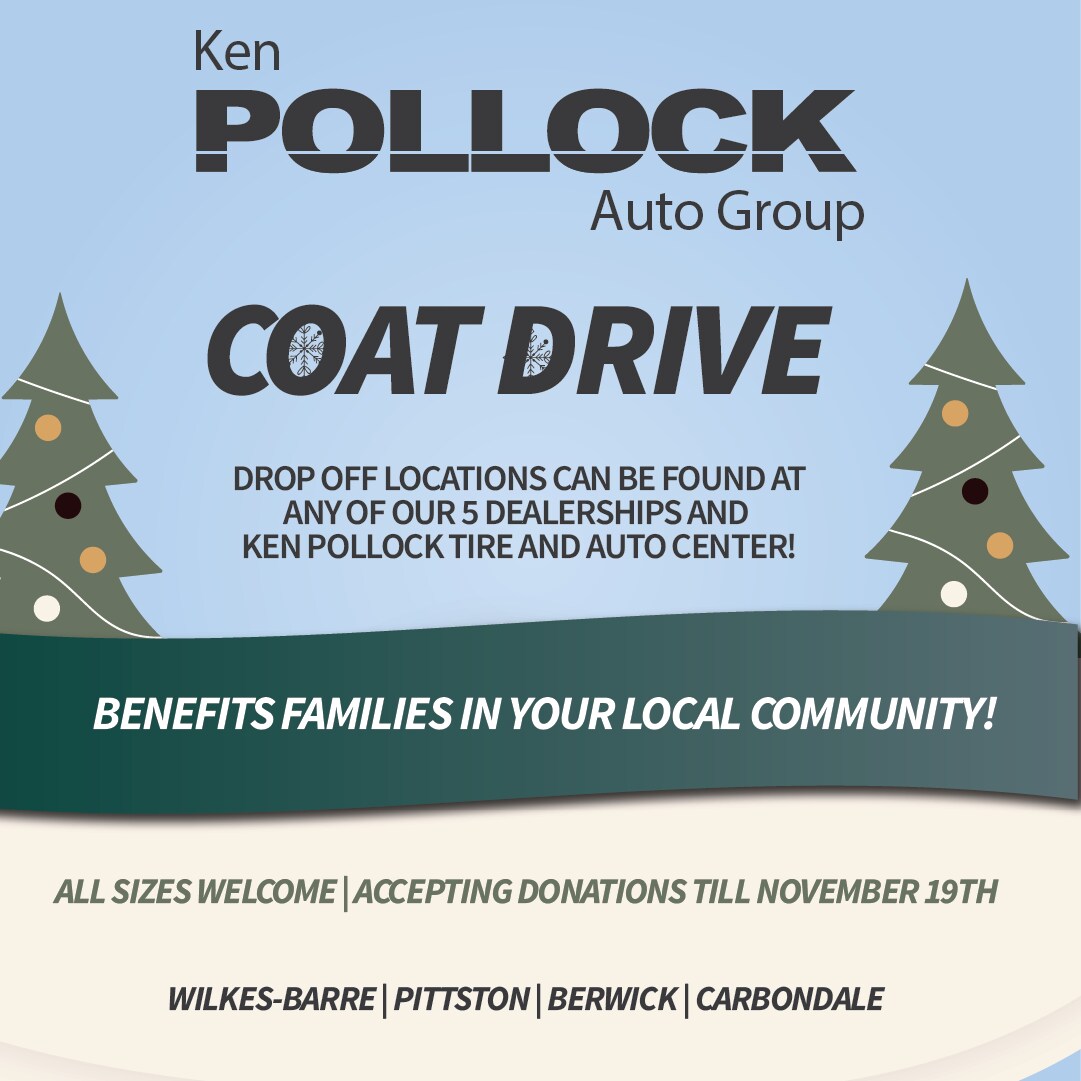 It's that time of year yet again. Its time for the annual
Ken Pollock Alfa Romeo
coat drive! These past couple of years have been rough on everybody, but some families have it especially tough this year and may struggle to even afford the warm clothing that they need.
If you're in a position to help, please support this year's coat drive!
Donate Coats Through November 19th
You can visit our Alfa Romeo dealership in Wilkes-Barre, PA anytime before November 19 to donate a coat. We're taking coats of any size and the coats don't even need to be brand new! A gently used coat will also be accepted. If you have something that you just don't wear or a coat that your child recently grew out of, those will be perfect for our coat drive!
If you're not in Wilkes-Barre, you can also drop off coats at any other Ken Pollack dealership or the Ken Pollack Tire and Auto Center. We have locations in Pittsdon, Carbondale, and Berwick as well. No matter which location you choose, we'll make sure that the coats you donate will find their way to someone in need.
Your coat will help families who have struggled during the coronavirus pandemic and ensure that no one will go cold just due to temporary financial difficulties. Your generosity will help families and children in their time of need, and you can be sure that they won't soon forget it.
Drop Off a Coat Today!
There is still plenty of time left to drop off coats for locals in need, so visit one of our dealership locations today. We'll make sure that the new and gently used coats that you drop off at our dealerships find a new home!