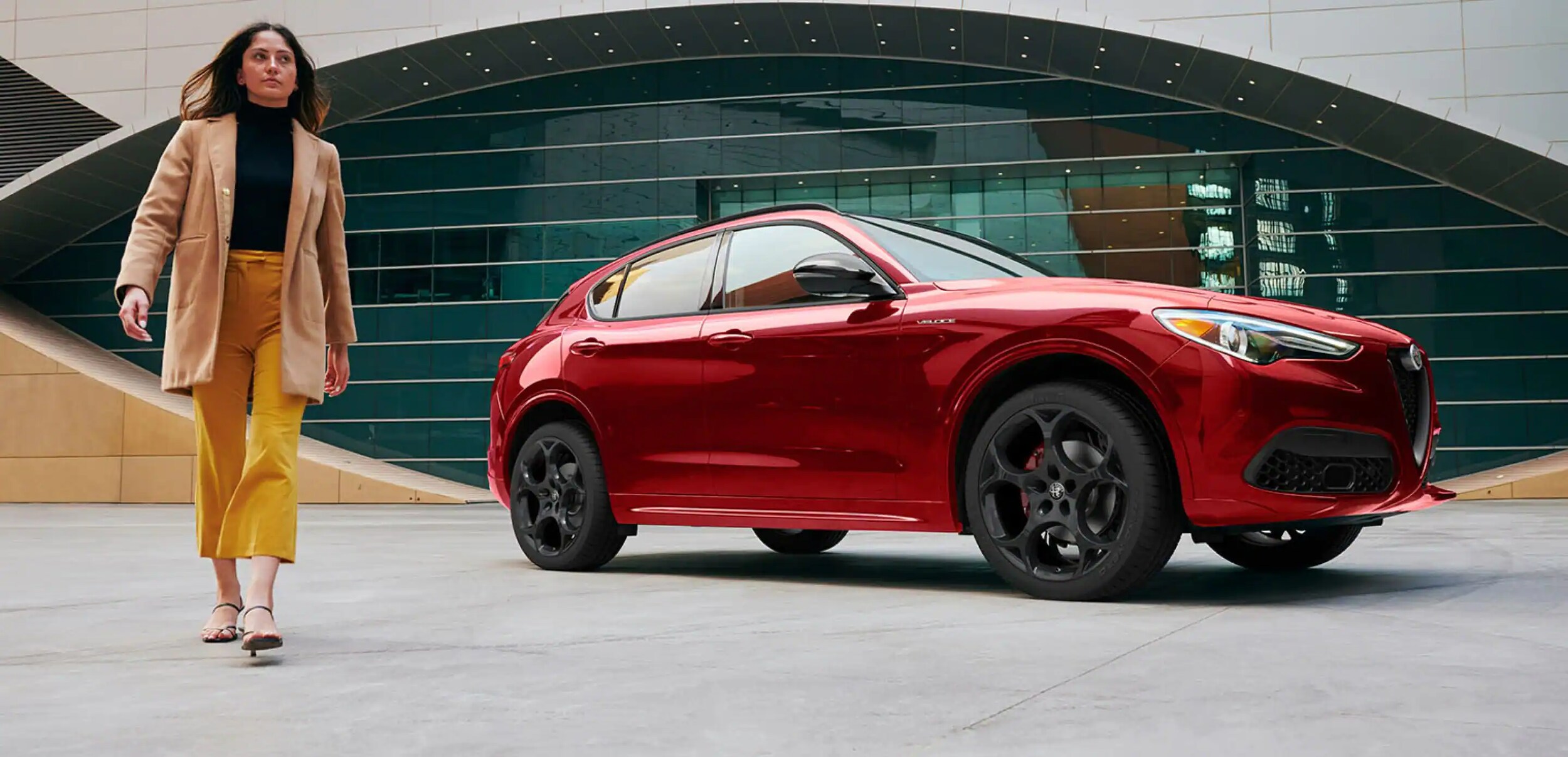 The 2022 Alfa Romeo Stelvio is sought after by many types of drivers, but it's especially popular with business professionals. Here are some of the reasons that any professional can appreciate this luxury SUV, available right now at Ken Pollock Alfa Romeo.
Best-in-Class Horsepower
You have places to go and important errands to take care of. The 2022 Alfa Romeo Stelvio has 280 horsepower at its disposal, more than any other SUV in its class. Then there's the Quadrifoglio model, with an impressive output of 505 horsepower. If you're looking for driving thrills, this luxury SUV is ready to deliver.
A Premium Interior
The interior of the 2022 Alfa Romeo Stelvio is driver-focused and full of premium materials. You'll notice plenty of leather, real wood, and metal materials throughout, and the technology you need is easy to access and use on the go. Take full advantage of features like smartphone integration and wireless charging so that you can always stay connected.
The 2022 model even gets an updated cabin air filtration system, so you can be sure that the air quality inside of the car is always high and that dirt, dust, and allergens from the road stay outside.
Cutting-Edge Safety Features
The 2022 Alfa Romeo Stelvio also comes equipped with plenty of safety features that can give you extra peace of mind every time you hit the road. This SUV can be equipped with Forward Collision Warning with Full Stop, Blind Spot Monitoring, and a variety of other useful technologies. They don't replace safe driving behaviors, but they can give you an extra layer of protection and help you make safer driving decisions.
So, if you're interested in the new Alfa Romeo Stelvio, visit our Alfa Romeo dealers in Wilkes-Barre, PA. We'll answer any questions that you have about this new luxury SUV!