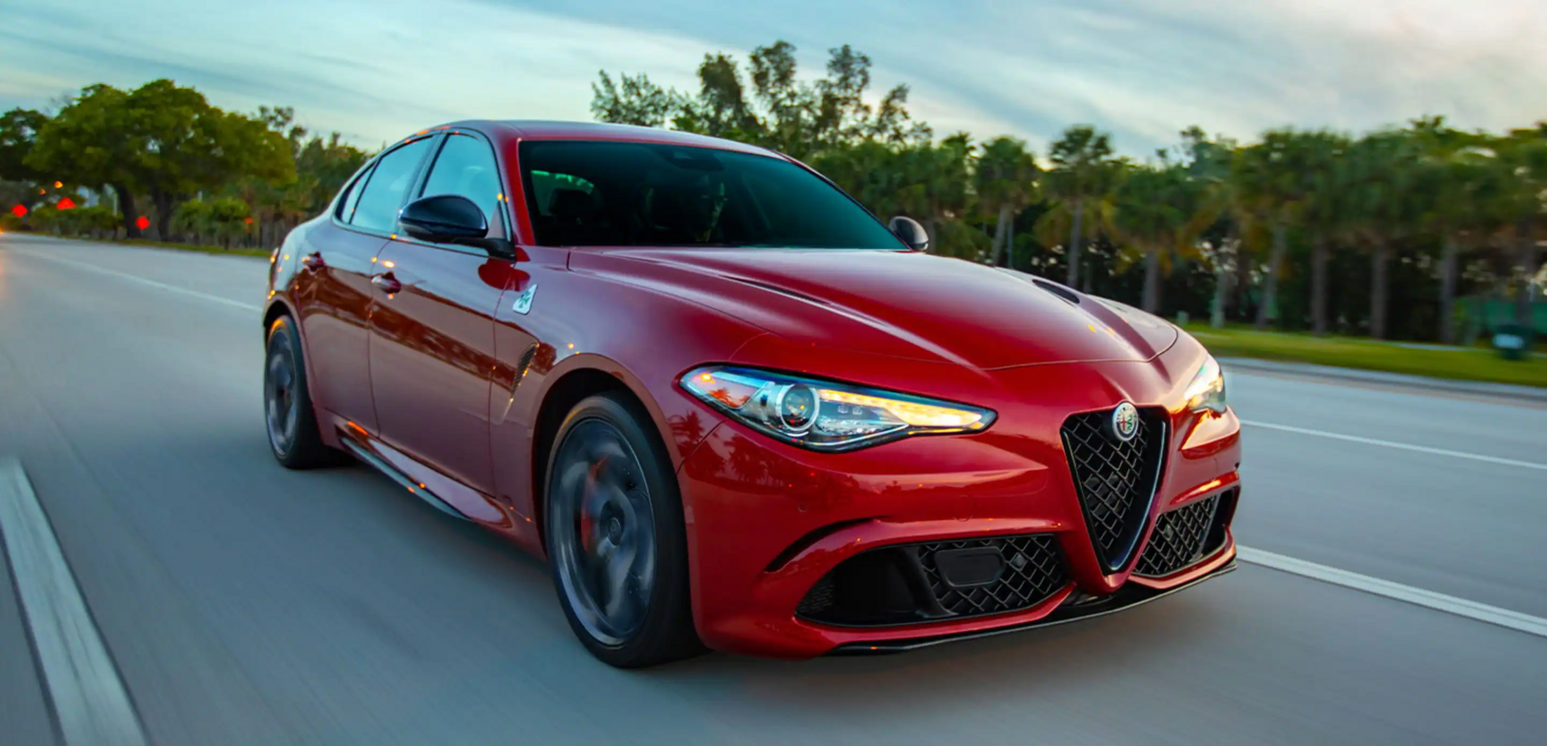 The new model year is officially here at Ken Pollock Alfa Romeo, which means that we're ready to tell you all about the 2023 Alfa Romeo Giulia! If you're looking for a unique luxury sedan to call your own, ask an Alfa Romeo dealer about it and get ready to learn more about some of its top features.
Most Powerful Engine in its Class
The 2023 Alfa Romeo Giulia continues to be the most powerful car in its class thanks to its turbocharged 2.0-liter engine. This sedan will have an output of 280 horsepower and 306 lb-ft of torque, which makes it possible to travel at a top speed of 149 miles per hour. No other comparable model can offer that much standard power.
If that's not enough for you, the Alfa Romeo Giulia Quadrifoglio might catch your eye. This model comes equipped with a 2.9-liter twin-turbo V6 engine that ups the output to 505 horsepower. You'll never get bored behind the wheel of this car.
Q4 All-Wheel Drive System
Rear-wheel drive is standard and a sports car staple, but in recent years performance sedan makers have experimented with all-wheel drive system. An available Q4 all-wheel drive system can transfer torque to the wheels that need it, delivering maximum traction without sacrificing a thrilling driving experience.
Active Assurance Safety Features
The new Alfa Romeo Giulia continues to offer an advanced suite of safety and driver assistance features. Some tech features, such as Forward Collision Alert with Full Stop, are standard, but there are also a variety of extra features that can be added in. We particularly like the Driver Attention Alert feature, which can tell when you're getting sleepy behind the wheel and warn you to pull over.
If you have any questions about the new Alfa Romeo Giulia, visit our Alfa Romeo dealership in Wilkes-Barre, PA. We'll help you build a new luxury sedan that you'll love!